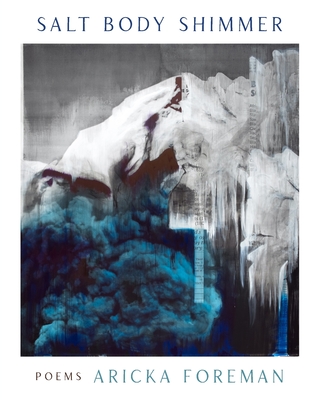 Salt Body Shimmer
Publication Date:
August 11th, 2020
Available in 3-7 business days
Description
Lyrical and rife with utterance, Salt Body Shimmer asks of the violence we inherit: who speaks from "the threshold throat" inside "the dark's dark"? Interior driven and intimately political, the poems in this stunning debut coax and trouble form, traversing the landscape of trauma and survival with a deft musicality of time, family, and slippery memory. At the intersections of race, class, gender, and sexuality, Foreman makes a song of the body-it's howl and jubilation-and invites us to confront our interior lives in the listening. Bold in its quest for knowledge and refuge, Salt Body Shimmer articulates a contemporary American experience, aware of the histories unsaid and unfaced, where women can inhabit their lives fully and freely, knowing safety is fragile and must be grabbed by whatever thread we can find.
About the Author
Aricka Foreman is a poet, editor and educator from Detroit. Author of Dream with a Glass Chamber and Salt Body Shimmer (YesYes Books 2020), she has received fellowships from Cave Canem, Callaloo, and the Millay Colony for the Arts. Her poems, essays and features have appeared in The Offing, Buzzfeed, Vinyl, RHINO, The Blueshift Journal, Day One, shuf Poetry, James Franco Review, THRUSH, Please Excuse This Poem: 100 New Poems for the Next Generation (Viking Penguin), among others. She lives in Chicago.
Praise for Salt Body Shimmer
Salt Body Shimmer delivers girls and women with their hearts and strides unbroken, however provoked by deadening violences. Aricka Foreman's deft lyric is both canopy and camouflage, beyond able to outwork predators and the hard silences they will against laughter, booty clap, and no. Aricka Foreman's debut collection declares its right to everyplace, finds its heroes, and offers "a spell for everything." I've not read or heard poems like these. "Out of a grave vision," Foreman condenses the accumulated pain of subjugations and raises a dazzling mist to cool our eyes, our tired flesh.
—Ladan Osman, Exiles of Eden