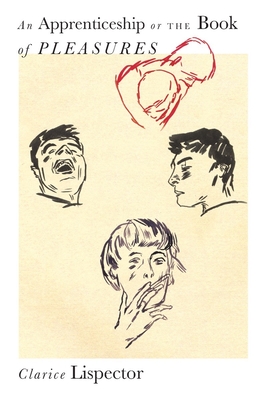 An Apprenticeship or The Book of Pleasures
Publication Date:
May 3rd, 2022
Publisher:
New Directions
Still North Books & Bar
1 on hand, as of Dec 10 2:12am
On Our Shelves Now
Description
Now in paperback, a romantic love story by the great Brazilian writer
Lóri, a primary school teacher, is isolated and nervous, comfortable with children but unable to connect to adults. When she meets Ulisses, a professor of philosophy, an opportunity opens: a chance to escape the shipwreck of introspection and embrace the love, including the sexual love, of a man. Her attempt, as Sheila Heti writes in her afterword, is not only "to love and to be loved," but also "to be worthy of life itself."
Published in 1968, An Apprenticeship is Clarice Lispector's attempt to reinvent herself following the exhausting effort of her metaphysical masterpiece The Passion According to G. H. Here, in this unconventional love story, she explores the ways in which people try to bridge the gaps between them, and the result, unusual in her work, surprised many readers and became a bestseller.
Some appreciated its accessibility; others denounced it as sexist or superficial. To both admirers and critics, the olympian Clarice gave a typically elliptical answer: "I humanized myself," she said. "The book reflects that."
Praise for An Apprenticeship or The Book of Pleasures
A passionate, tender work, An Apprenticeship is also perhaps Lispector's most accessible. She herself admitted as much; in it, she remarked 'I humanized myself.'
— Lit Hub
In An Apprenticeship, Lóri performs a sort of gonzo-philosophy, putting her body in service of an internal monologue in which she struggles to understand herself, her writing, and sexual desire as a whole.
— Los Angeles Review of Books
This deep immersion into the vicissitudes of love will delight Lispector devotees.
— Publishers Weekly
A genius on the level of Nabokov.
— Jeff Vandermeer - Slate
The revival of the hypnotic Clarice Lispector has been one of the true literary events of the 21st century.
— Parul Sehgal - The New York Times
Spellbinding and endlessly fascinating.
— The Spectator
Lispector had an ability to write as though no one had ever written before. One of the hidden geniuses of the twentieth century, in the same league as Flann O'Brien, Borges, and Pessoa—utterly original and brilliant, haunting and disturbing.
— Colm Tóibín
Every translation of her writing is belated and urgent. We're playing catch-up. Don't hesitate... Lispector's writing is like glass: granular detail turned to liquid under impossible heat, and then hardened and crystallized into a wet, new thing. Its fragility requires a certain patience to handle; it always feels on the edge of shattering. It turns the sky into a kind of object. It welcomes the light.
— Audrey Wollen - The New York Times
Her writing is hypnotic and evocative, drawing out deep emotional truths, while playing with form. An Apprenticeship is an attempt to understand human connection and its limits, following a woman on her earnest journey out of solitude and in search of love.
— Buzzfeed