Little Women (Penguin Vitae) (Hardcover)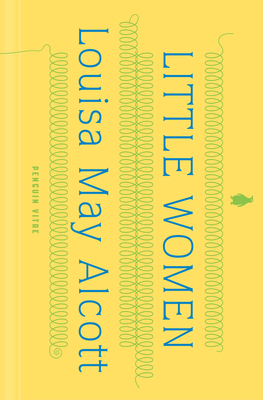 Description
---
Louisa May Alcott's iconic novel-the beloved portrait of a nineteenth-century New England family in wartime

The classic story of the March family, Little Women has been adored for generations. Now in a vibrant new deluxe edition with an introduction by Jane Smiley and a cover by Julie Doucet, the novel follows the lives of four sisters-tomboyish Jo, beautiful Meg, fragile Beth, and romantic Amy-as they come of age while their father is fighting in the Civil War. Since 1868, readers have rooted for Laurie in his pursuit of Jo's hand, cried over the family's tragedy, and dreamed of traveling through Europe with old Aunt March and Amy. In this simple, enthralling tale, Louisa May Alcott has created four of American literature's most beloved women.
About the Author
---
Jane Smiley's ten works of fiction include The Age of Grief, The Greenlanders, Ordinary Love and Good Will, Moo, A Thousand Acres (which won the Pulitzer Prize), and most recently the bestselling Horse Heaven.
Praise For…
---
"Perhaps no other book provided a greater guide, as I set out on my youthful path, than Louisa May Alcott's most beloved novel, Little Women."
—From the Foreword by Patti Smith

"I have always gravitated towards the cozy book, and nothing is cozier than Little Women. It was one of the books that fostered my love of America, very early on, and showed me what makes a great character, particularly in headstrong Jo."
—Jane Green